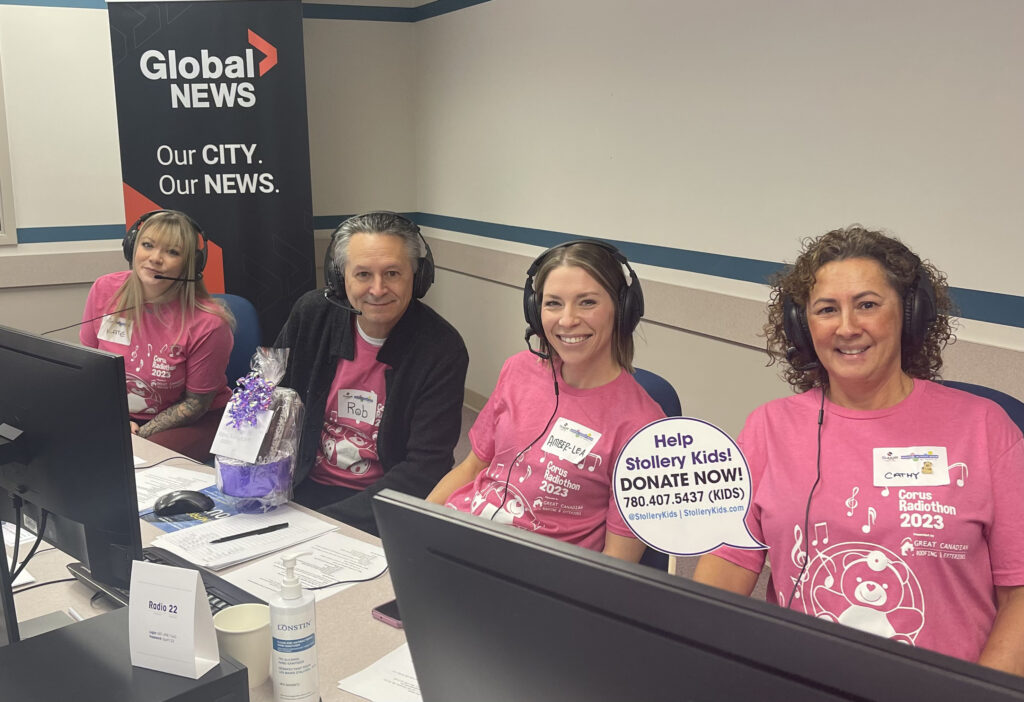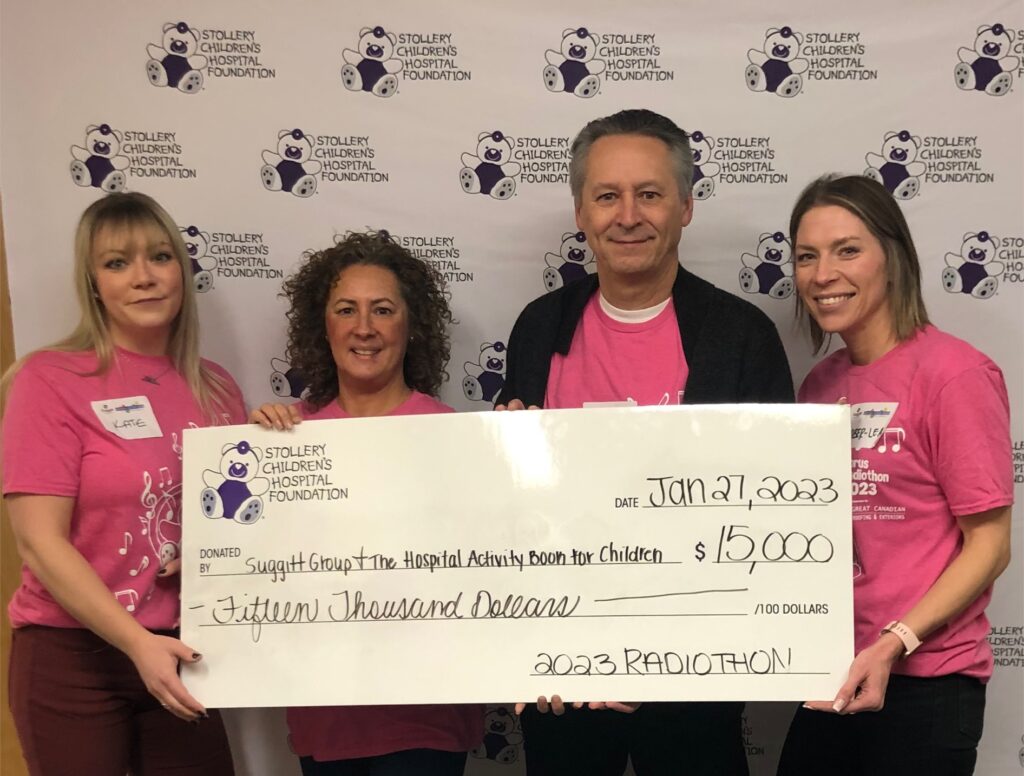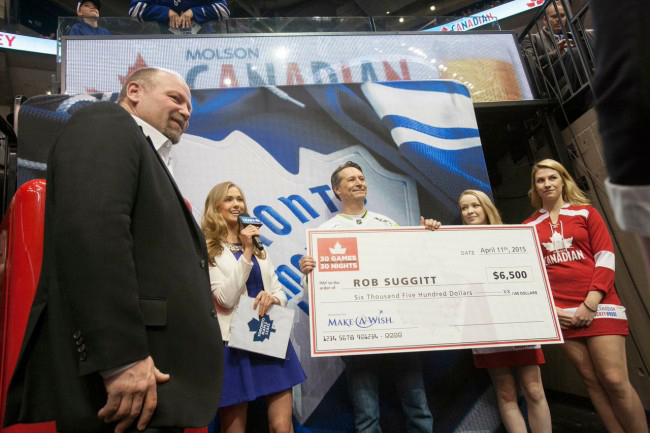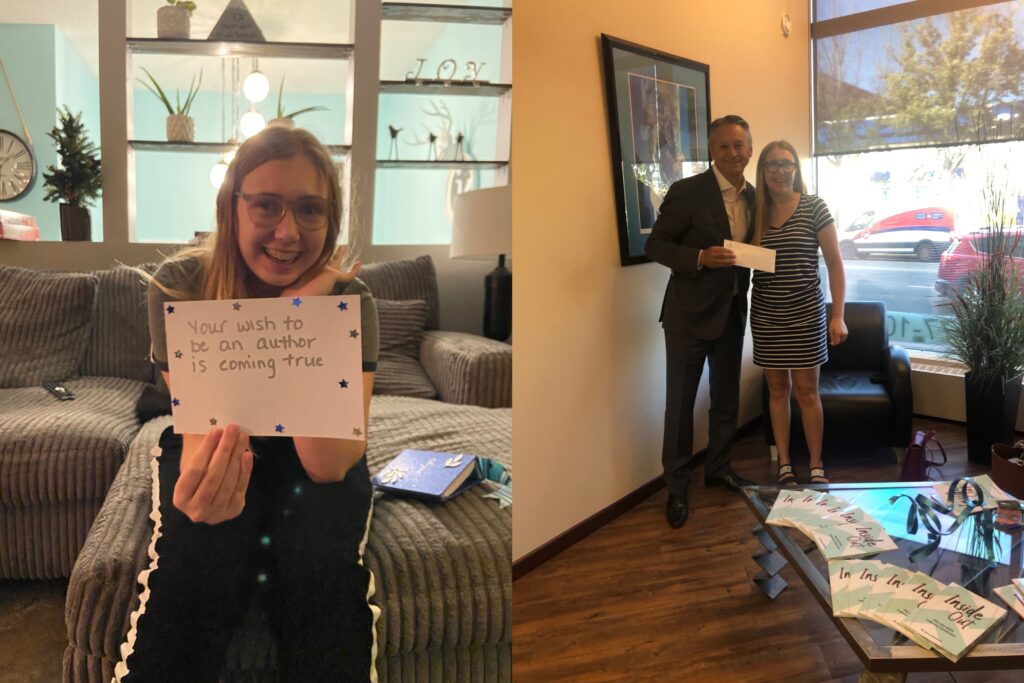 Interested in supporting your local community?
ADVERTISE WITH US TODAY:
There are many ways to get involved, helping to make sure the Hospital Activity Book for Children gets out to as many children as possible. Please check out our Rate Card for a variety of options to show your support within your community.
Here at the Hospital Activity Book, we are big on giving back to our community. In one form or another, we have all been touched by the love and support that our community has offered in trying times. As as result, we take the opportunity to give back whenever we can.
Since 2005, we have participated in the annual Stollery Children's Hospital Foundation Radiothon, providing a team of volunteers to help with this important cause. We have been a "Miracle Wall" sponsor, "Power Hour" sponsor, and "Super Power Hour" sponsor over this period of time.
Our national partnership with Make-A-Wish Canada is so important and meaningful to our company. Through a variety of events (including "Speed Wishing"), we've had the opportunity to meet with many wish kids and their families, hearing first hand how meaningful it is to be granted a wish.
Since 2012, our contributions to Make-A-Wish exceed $900,000. Recognizing that an average 'wish' costs approximately $10,000, our support has helped make over 80 unique wishes possible!
Inspired by this cause, our President Rob Suggitt, took his "wish list" trip in 2015, to see 30 NHL Games in 30 Nights. It was a self-funded trip, with the purpose to bring awareness to children with life-threatening illnesses directly correlated through Make-A-Wish Canada. Rob raised over $45,000 on his trip, with 100% of donations going directly to Make-A-Wish.
In 2016, 2018, and 2021, our company participated in the Make-A-Wish "Rope for Hope" event. Three members of our team Cailey, Kate and Kristy joined Rob and raised over $35,000 by bravely rapelling 22 storeys, so kids could have their special wishes granted.
In 2022, we were approached by Make-A-Week to help an aspiring young author (Ayva) with her wish to become a published author. We donated our publishing services, and helped Avya with her book ("Inside Out"), her deep and personal story about her rare disease (Labrune Syndrome).
Another annual event, which we've been a part of since 1999, is "Caring for Alberta Highways". Usually on a Friday in the summer, our team takes a break from office work to clean up a 3km stretch of highway to help maintain the beauty and harmony of our own backyard.
Our team is inspired by our community, so we can keep giving back in all ways possible. We thank you for your support with our program, so we can continue our ventures that reach children and their families, nationwide.